"You should be honest with your customers. They value that the most"
Armen Tarzyan, the owner of a neat and beautifully designed food and household products retail store in Pemzashen village, Shirak region, completed TRDP business training and received his first loan to expand his small retail store.  Then he submitted another business plan, which gave him an opportunity to get a second loan and to expand his business to include a variety of household products.  The business meets the high demand for food and household products for the entire community.
Armen, who previously owned a very small food market, was unable to expand his business due to lack of business and marketing skills and finances.  He first heard about TRDP on local TV ads.  After applying to and participating in the comprehensive TRDP training course, he was awarded a loan to expand his small business into a full-service food supermarket.  Armen, together with his brother, totally re-built his store from the foundation up and purchased new freezers and shelves for the new expanded food product offerings.
Armen credits TRDP for his success.  According to him, he would not have been able to open his business without the assistance of the program.
"The [interest] percentage of TRDP assisted loan is so small that it cannot be called 'a loan' it is rather 'borrowing money from a friend", elaborates Armen, "Both the financial assistance and the knowledge I got from TRDP immensely helped me in my business."
Armen admitted that although he applied to the program mainly to obtain the loan, during the training he realized that the knowledge and skills he obtained turned out to be more useful for his business than the money.  As a result, currently Armen organizes his trade more professionally, which contributes to the success of the business.  Armen highlighted the knowledge of tax legislation, business & financial management, marketing skills to be the ones he continuously uses in his business.
In the course of business management, Armen encountered many obstacles; his road to success was full of challenges that Armen overcome with dignity.  There are 10 retail stores in Armen's community and one of them is very close to his store.  The competition is fierce.  Nevertheless, due to Armen's hard work and determination, his retail store remains competitive.
"One should never give up. A human being should always struggle for his daily earnings," Armen states with pride.
Armen's retail store is the only one in the community that operates until midnight.  The retail store is located on the road between Pemzashen and Lernakert villages.  As a result, Armen has loyal customers from both villages.
Armen employs certain strategies to distinguish his store from others.  Certain products and services are only available in his store in the community.  He holds sales during the holidays and gives special presents to loyal customers.  If a customer does not have a car to take everything he/she bought home, Armen gives the customer a free ride home in his car.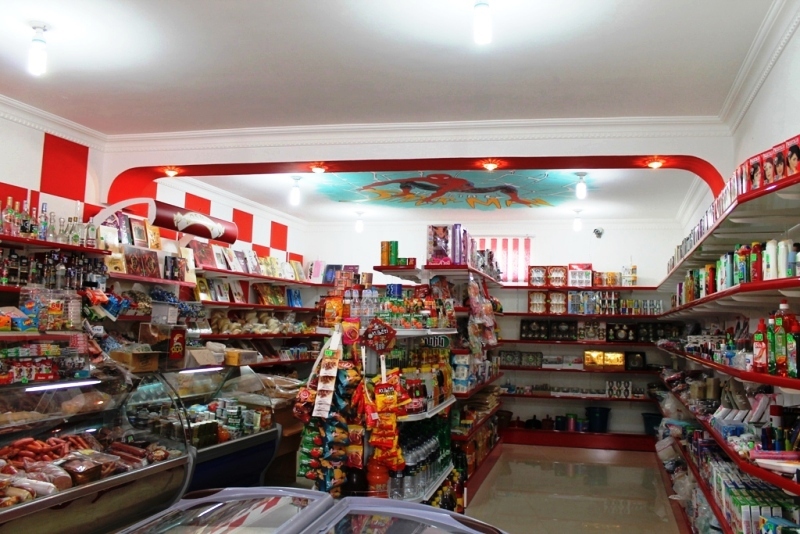 Armen states that his retail store had a positive impact on his community mainly because he offers lower prices.  Armen did not want to elaborate more about how he helps his community, but he did state that he helps families in need from time to time.
The thing Armen likes most about his job is communicating with people.  If a customer leaves the store satisfied, it makes Armen happy.
According to Armen, the secrets of his success are providing high quality products at affordable prices, providing high quality customer care, and finally, and most importantly, honesty.
"You should be honest with your customers. They value that the most," Armen added.
Encouraged by his success, Armen plans to construct a second floor for his store and to expand his business in the future.